Top Soups this Winter
Baby, it's cold outside.
Whether it's snowing, the wind is howling, or the grey skies have you feeling blue, we're here for you with our cozy comfort foods when the temperature drops. We know nothing beats a steaming bowl of soup on cold winter days to warm your soul.
So we've gathered our favorite soups for the year's coldest days. You can quickly find and share our nutritious, delicious, easy recipes.
No matter what kind of soup you're making, try adding some of our nutrient-dense greens. Our watercress, baby spinach, and baby arugula all support a robust immune system and contain impressive amounts of Vitamins A, B, C, and many other vitamins and minerals.
Everyone looks forward to a cup of warm Chili on a cold winter day. So try our delicious and nutritious spin on this classic dish. We've added the most nutrient-dense food on the planet that packs a peppery bonus punch. If you like to flavor food naturally and want to add extra nutrients, try adding watercress to any dish.
Whether you're looking for a weekday lunch, an appetizer for a winter gathering, or an easy dinner idea, our Watercress and Shrimp Wontons in a Ginger Broth was developed by Chef Ming Tsai. This recipe is perfect for all your chilly weather occasions.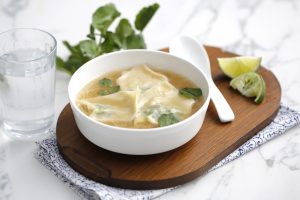 Are you interested in a recipe that's a little more creative? Then be sure to check out our Watercress Clam Chowder. Our spin on this classic dish will surely wow any culinary lovers.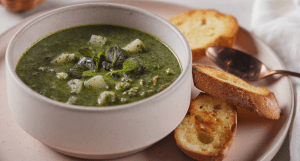 And who doesn't love a good cup of Chicken Soup? Our Gingered Watercress Chicken Soup recipe contains nutrients to keep your body flourishing this winter.
No matter what soup you're making, include some of our nutritious baby greens to boost your immune system. Find all of our favorite recipes today.
Learn more about B&W today.
Find Watercress in your local store.
Like and follow us for more helpful content. And subscribe to our monthly newsletter for the latest recipes and industry news.
Instagram: bwqualitygrowers
Facebook: B&W Quality Growers
LinkedIn: B&W-Quality-Growers
Twitter: BWQualityGrwers
Pinterest: bwqualitygrowers
Author: Ruth Bozeman has over 20 years in the marketing and health an