The Ultimate Salad Lovers Gift Guide
We have a unique gift guide for you! We're celebrating our love for greens by procuring some of the must-haves for any salad lover. We're delighted to share our top picks for your leaf-loving friends and family, from gadgets to recipes and oils to spinners.
B&W Quality Growers is the premier grower of baby greens, and it's our job (literally) to be expert salad makers. Whether using our peppery watercress or our nutty arugula, we can whip up a salad for even the most discerning palates. That said, there are a few essential tools that anyone, from newbies to chefs, should have in their kitchen to make their salad creations fun, creative, and delicious. Here are a few of our favorites that would make for wow-worthy and affordable gifts that they'll use over and over again.
All B&W products come triple-washed and air tunnel dried to avoid bruising. This gives our products an extended shelf life, reduces spoilage and bruising, and gives you a superior green.
If you're looking for additional ways to wash your greens, you may think that just any salad spinner will do, but after much trial and error, we've learned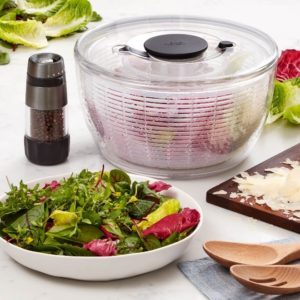 that only a few brands truly hit the mark when it comes to perfectly cleaning and drying greens.
The OXO Salad Spinner is the clear winner, and with too many fun features to count, we know you'll enjoy this for years to come. Plus, it rings in at under $30. Fun fact: Did you know that oil-based dressings will only adhere to sufficiently dry greens?
Our baby leaves offer minimal stems, but the toppings go a long way. We know cheese, nuts, and fresh vegetables are a salad's best friend. Plus, we're also big fans of fresh herbs.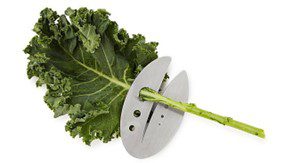 So we scoured the web and found this Kale & Herb Razor that will make de-stemming herbs and other leafy greens a cinch. This nifty gadget is only $15 and will come in handy more than you'd imagine.
After you've added your favorite toppings, it's time to dress up your salad with pure extra-virgin olive oil and luscious barrel-aged balsamic vinegar. This duo is brought to you by Olivier Cruet and deserves to be gifted. The extra-virgin olive oil is host to a velvety and subtle finish that will let the natural flavors of your greens shine. At the same time, the balsamic vinegar brightens up your salad with intense and complex notes that lend the perfect tang to balance out the peppery greens.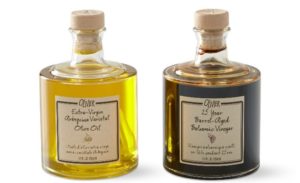 Even tastier… this essential pair is just $29.95!
Time to plate, or in this case, bowl! We found a beautiful set of salad bowls for your serving pleasure.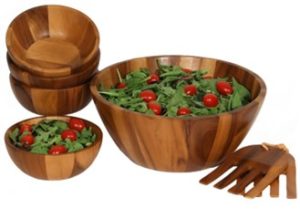 These are the perfect vessels for your salad creations. The wide serving bowl is ideal for tossing up your unique combinations, and the tongs make it easy to serve. On sale for only $86.99, this gift is a no-brainer and will be used over and over for years to come.
Lastly, we'd be remiss if we didn't include The Book of Greens in our gift guide.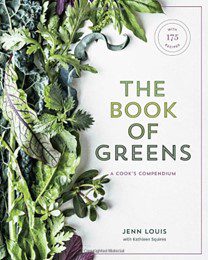 From arugula to watercress and more, this cook's compendium features over 40 varieties and includes more than 175 recipes. The perfect gift for anyone trying to add more greens into their diet or just for those curious foodies in your life. This book is not only a resource but a green lovers' haven. Gift this for under $35!
Check out our full list of recipes for more ideas, and subscribe to our social media channels for the latest updates.
Learn more about B&W today.
Like and follow us for more helpful content. And subscribe to our monthly newsletter for the latest recipes and industry news.
Instagram: bwqualitygrowers
Facebook: B&W Quality Growers
LinkedIn: B&W-Quality-Growers
Twitter: BWQualityGrwers
Pinterest: bwqualitygrowers