Watercress: Field to Fork with Chef Ming Tsai
Chef Ming Tsai recently travelled to Fellsmere, FL, the headquarters of B&W Quality Growers, to see first-hand how the world's healthiest leafy green vegetable is grown and harvested. Under the big blue Florida sky, Ming met with CEO Mark Deleo, and Todd Gosule, EVP of Sales & Marketing for the full behind-the-scenes tour.
The field excursion gave Ming a sneak peek into how B&W grows, harvests, processes, and packs its premium quality watercress. Established in 1870, B&W Quality Growers is the world's largest grower of watercress and arugula. Today, B&W grows in multiple states in the U.S.  "following the sun" to ensure the best watercress and arugula are available throughout the year.
Ming was impressed with the B&W attention to detail, no matter how small, to ensure quality and consistency. But it doesn't stop there. Advanced farming techniques allow them to use 100% recirculated water to minimize waste. That's right, folks – watercress isn't only good for you, the way B&W farms, it's also good for the Earth! It is just one of the ways that B&W does all the right things to take care of the product and the environment.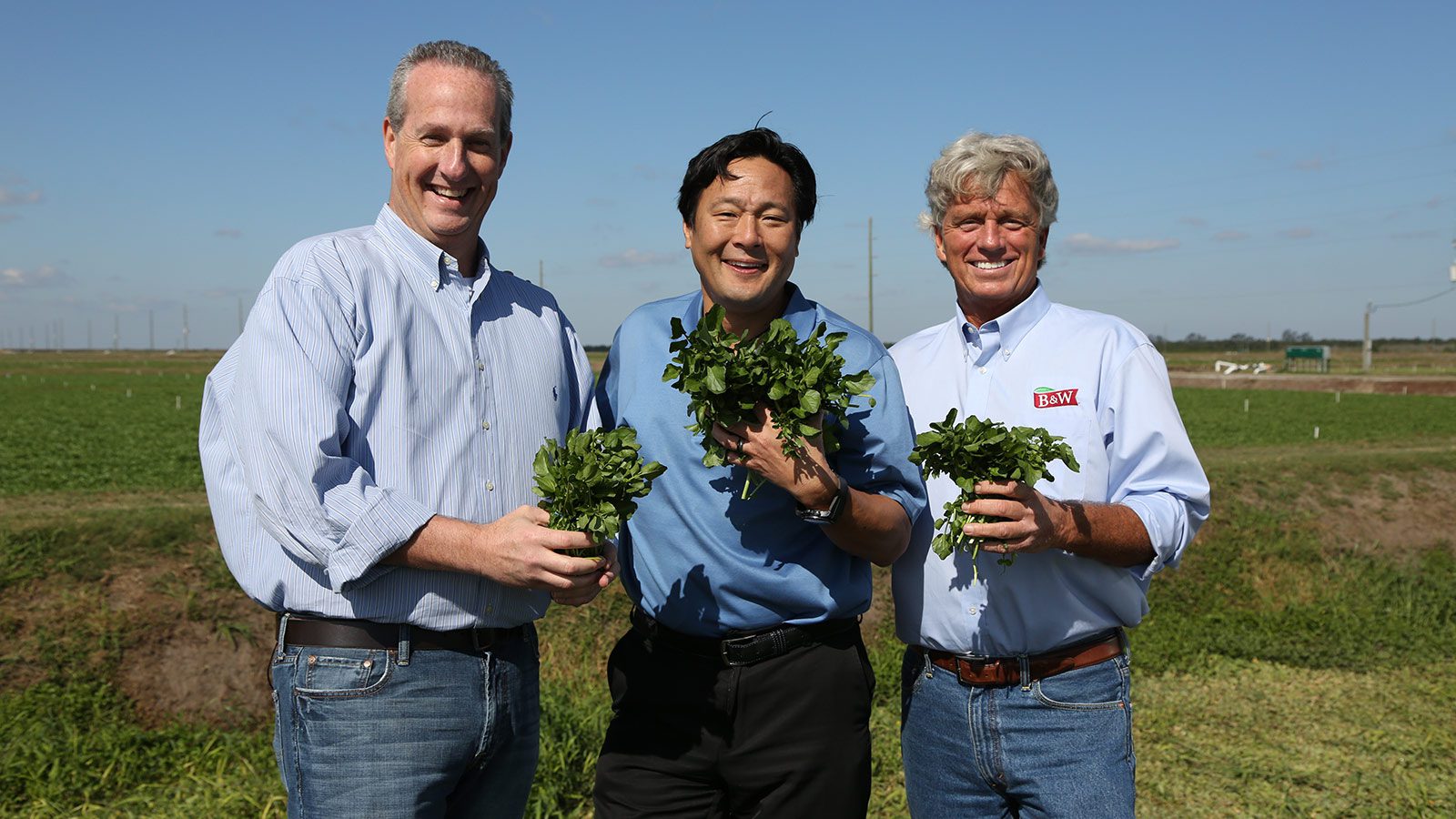 From a chef's perspective, Ming is a big fan of B&W watercress because of its versatility and for its no fuss, kitchen ease – zero prep, zero waste, no peeling. Ready to go, when you are. Not to mention, watercress is a natural antioxidant, packed with vitamins and "freaking delicious," according to Ming.
What are some ways Ming uses B&W watercress in the kitchen? Here are a few of his favorite recipes for you to try at home!